Yesterday 14 HS students went to SFA for our District UIL competition. These 14 students competed in 11 different events. While some events were a definite learning opportunity, multiple students advanced to the regional competition at Panola on April 22nd and 23rd. After finishing their competitions, 6 of the 14 students then got on a bus with other FFA students and headed to Tarleton for another competition! At the district level, the top 6 places receive a medal, with top 3 advancing to regionals. The 4th-6th places are alternates. The following students received a medal for their efforts in the meet: Shannon Locke - Copy Editing 1st place! (Advanced to Regionals) Gracie Gilcrease - Spelling/Vocabulary 6th place Emma Pope - Spelling/Vocabulary 3rd place (Advanced to Regionals) Dylan Miles - Accounting 4th place; Social Studies 3rd place; Mathematics 3rd place (Advanced to Regionals in SS and Math) Dustin Randall - Accounting 3rd place (Advanced to Regionals) Accounting Team - 2nd place (JJ Mendez, Dylan Miles, Dustin Randall) Ethan Hafermalz - Science 5th place Congrats UIL Participants! #PirateNationTX

BASEBALL: Due to field conditions, the game postponed on 3/23 and rescheduled for today will be moved to 3/24 at 6 pm tentative to field conditions. #PirateNationTX

SOFTBALL: The game postponed on 3/23 against Timpson has been rescheduled for Saturday 26th at 10 am in Timpson. #PirateNationTx

TRACK: The Varsity track meet scheduled for tomorrow in Zavalla has now extended to include Junior High to make-up for meet cancelations due to weather. The track meet will begin at 2 pm. #PirateNationTX

SOFTBALL: The game against Timpson tonight has been postponed. The game will be rescheduled for a later date contingent on weather and field conditions. The new date will be posted ASAP. #PirateNationTX

BASEBALL: Tonight's game against Garrison will be postponed to tomorrow, Wednesday 3-23 at 6 PM, contingent on field conditions. Any changes will be announced tomorrow. #PirateNationTX

SOFTBALL: Due to poor field conditions our softball game with Garrison will be played at 5 at Nacogdoches High School. #PirateNationTX

The Martinsville ISD Board of Trustees approved the 2022-2023 school instructional calendar at their March meeting on Thursday March 17, 2022. Highlights of the calendar include an August 17, 2022 first day of school for students, fall break October 17-21, 2022 and winter break February 6-10, 2023, in addition to regular holidays as in years past. The calendar features half days on the last Fridays of each six weeks. The last week of school in May 2023 will feature Kindergarten Graduation on May 25, 2023, 8th Grade Graduation on May 25, 2023, and HS Graduation on May 26, 2023. The full calendar is linked here:
https://5il.co/17bpy
#PirateNationTX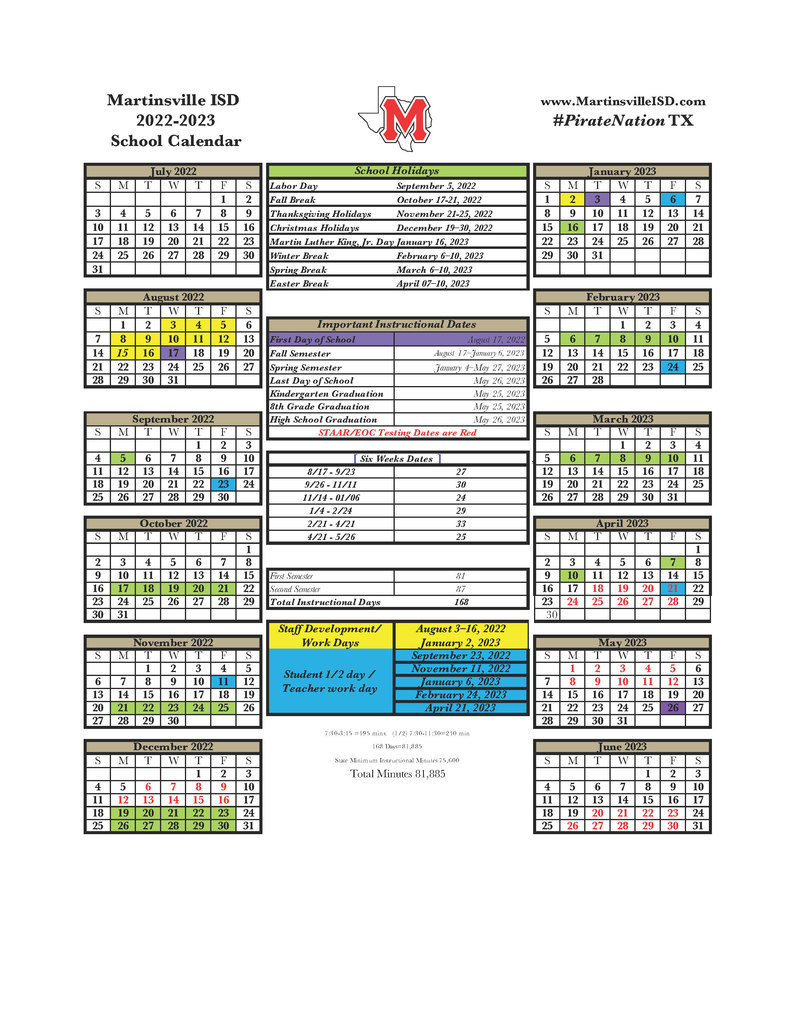 Softball Update: Tomorrows game against Garrison has been moved from 5:30 to 4:30 pm at Home.

Nacogdoches High School Theatre and Martinsville ISD present their One Act Plays at Nacogdoches High School this Friday, March 18th starting at 7pm in the Auditorium. Tickets are $5 and the shows are back to back! Let's pack the house for these two award-winning shows!

ATHLETICS UPDATE: BASEBALL: Today's baseball game v. Timpson at home has been rescheduled for tomorrow, 03/16 at 6 PM The game v. Woden on 03/29 has been moved to 03/28 due to umpire availability. SOFTBALL: Today's schedule softball game v. Beckville will be moved to tomorrow, 03/16 at 5:30 PM, with location tentatively set to be at home, contingent on field conditions. #PirateNationTX

Due to inclement weather, the Junior High track meet scheduled for today in Douglass has been canceled.

BASEBALL: Due to a cancellation of another game, our baseball game tomorrow has been moved from 4 PM to 2 PM in Douglass. Again, first pitch is set for 2 PM. #PirateNationTX

SOFTBALL: Today's scheduled softball game in Joaquin has been tentatively rescheduled for tomorrow at 4 PM in Joaquin, weather permitting. #PirateNationTX

BASEBALL: Tonight's game at Timpson has been postponed to tomorrow night (Wednesday) at 6 PM in Timpson. #PirateNationTX

SOFTBALL: Due to poor field conditions in Martinsville, our doubleheader against Mount Enterprise will be move to Mount Enterprise and games will still start at 1 PM. #PirateNationTX

There will be no JV baseball game in Timpson this Tuesday. The varsity game will be played at the regularly scheduled time at 6 PM. #PirateNationTX

Recently, 10 students competed at regional contests for FCCLA. They are: Emma DeRise, Asiya Durham, Shannon Locke, Cinthia Rios, Sarai Velazquez, Audrey Locke, Brooklynn Butler, Gracie Gilcrease, AliceAnn Kressin, and Caitlyn Davis. Emma DeRise placed 2nd in the Career Investigation Star Event which earned her a trip to STATE!!! Asiya Durham & Shannon Locke placed 2nd in the Entrepreneur Star Event which earned them a trip to STATE!!! Cinthia Rios & Sarai Valezquez received evaluator's choice and best overall project for their Spotlight on Projects - Sprouting Awareness for Safe Driving display which earned them a trip to STATE!!! That's 5 students going to STATE!! Mark your calendars...State is April 6-9 in Dallas!! Brooklyn & Gracie earned GOLD medals in the Family Consumer Science Assessment - Creed, Mission & Purpose with scores of 98% Audrey Locke earned a SILVER medal in the Family Consumer Science Assessment - Step One with a score of 86% AliceAnn Kressin earned a BRONZE medal in the Family Consumer Science Assessment - Etiquette with a score of 76% Caitlyn Davis earned participant certificate in Family Consumer Science Assessment - Child Development Way to go FCCLA! #PirateNationTX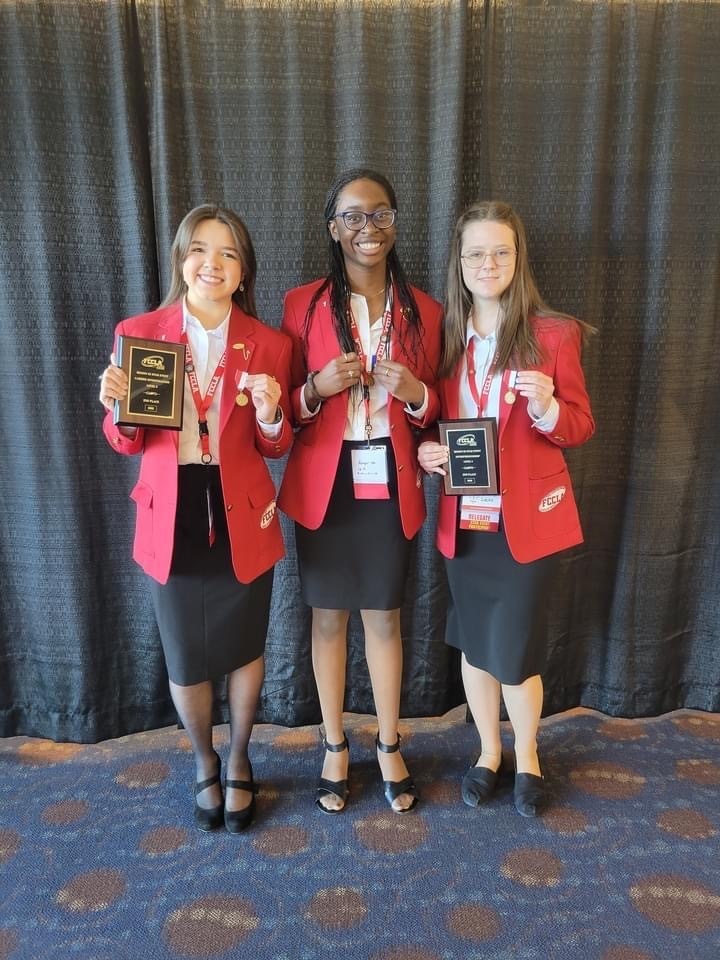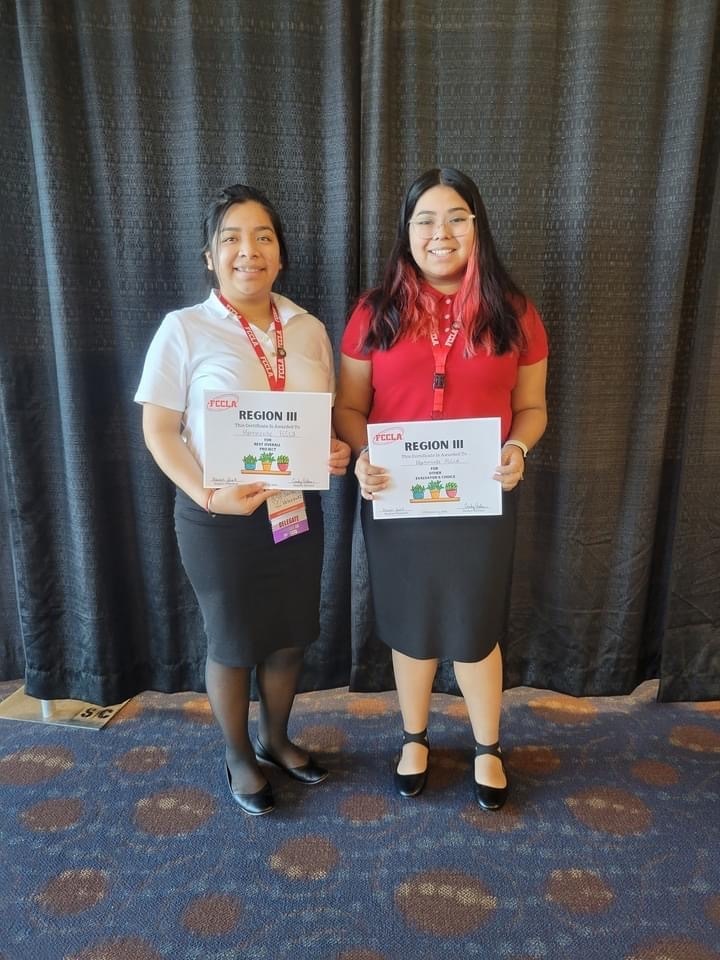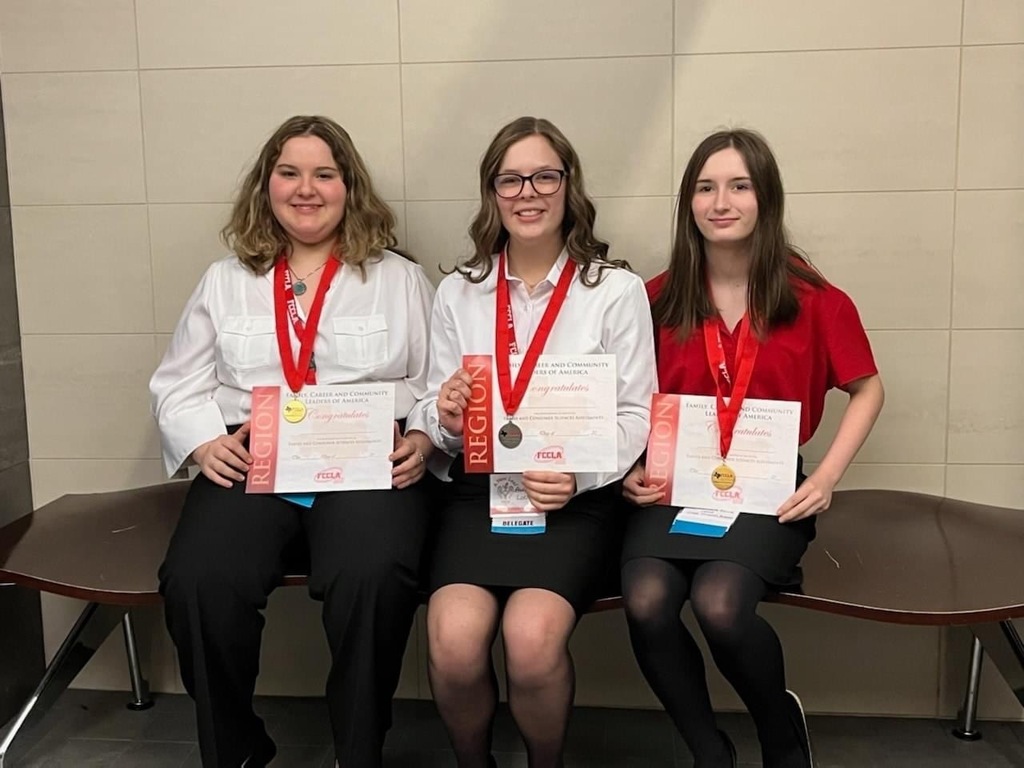 District 23-AA One Act Play Contest Honor Crew Cinthia Rios Honorable Mention All Star Cast Austin Stamps Outstanding Performer Emma DeRise, Brooklyn Butler Advancing to Bi-District: Martinsville,Shelbyville, Gary #PirateNationTX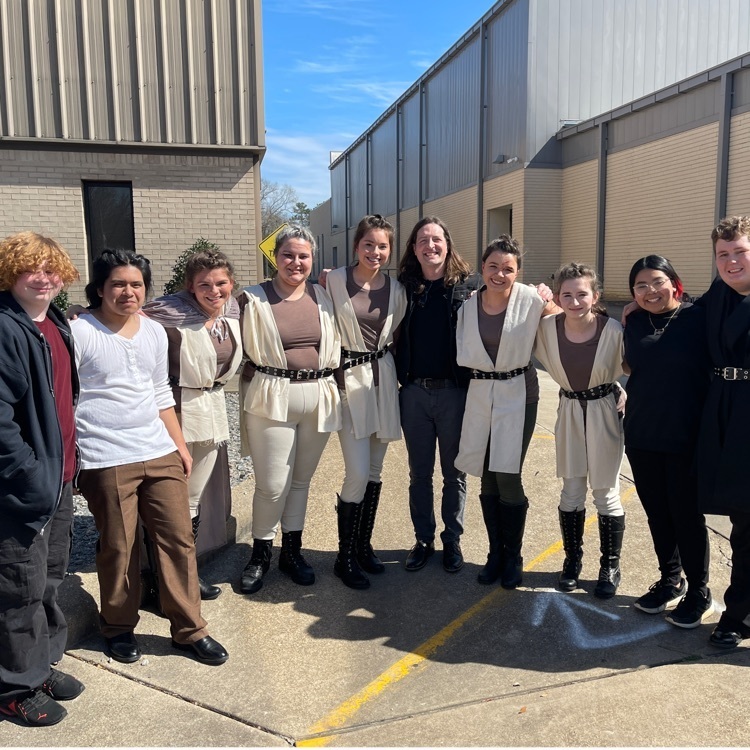 Martinsville High School Theatre's Production of Medea will be performing at district contest in approximately 15 minutes. Results and media to follow! #PirateNationTX