On Friday, March 24th, 15 high school students competed in the district Academic UIL competition at SFA in 9 different events. Regional UIL will be April 21st at Blinn in Brenham! The placements are as follows: Accounting: Dustin Randall - 3rd (adv to Regionals) Amelia Battles - 4th Pien van Geel - 6th TEAM: 2nd Calculator Applications: Audrey Locke - 5th Pien van Geel - 11th Kayla Yarbrough - 18th Brooklynn Butler - 29th TEAM: 4th Copy Editing: Shannon Locke - 1st (adv to Regionals) Audrey Locke - 6th Current Events: Asiya Durham - 13th Mathematics: Audrey Locke - 9th Christian Amason - 19th Sara Sentner - 19th Amelia Battles - 31st Number Sense: Christian Amason - 12th Audrey Locke - 22nd Brooklynn Butler - 26th Science: Brooklynn Butler - 19th Audrey Locke - 19th Asiya Durham - 25th Shannon Locke - 31st Christian Amason - 38th William Hafermalz - 41st Social Studies: Logan Chamberlain - 12th Diego Porras - 25th Spelling: Emma Pope - 20th Katie Yarbrough - 23rd Congratulations Pirates! #PirateNationTX

Good Luck to our Pirates today who are competing at the Academic UIL meet at SFASU! #PirateNationTx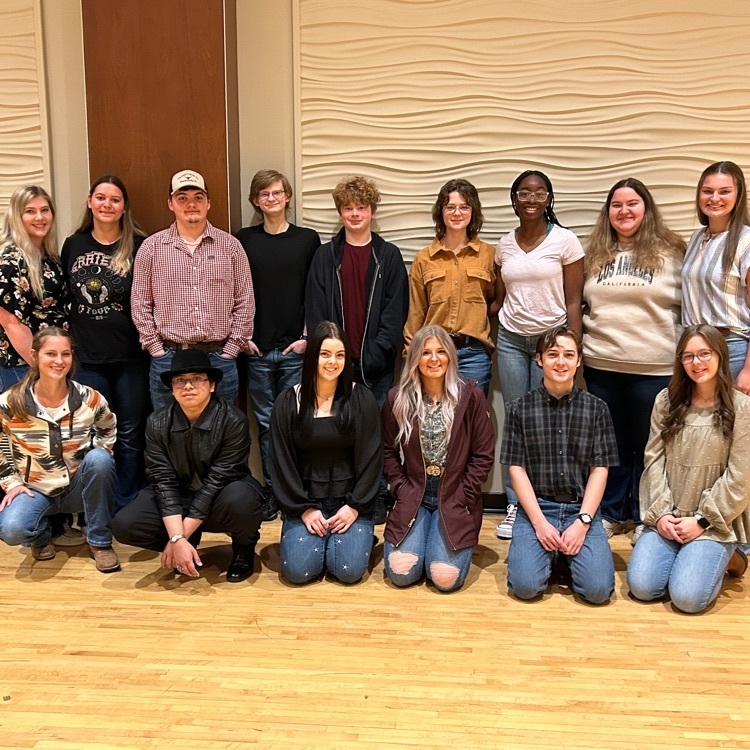 It's that time of year again for the Pre-K and Kindergarten Round-Up! Martinsville ISD will be hosting its 2023-2024 Pre-K and Kindergarten Round-Up April 3-6 from 7:30 AM - 3:30 PM daily. Interested parties can come by the administration office to get started and bring proof of residence, immunization records, birth certificate and social security card. #PirateNationTX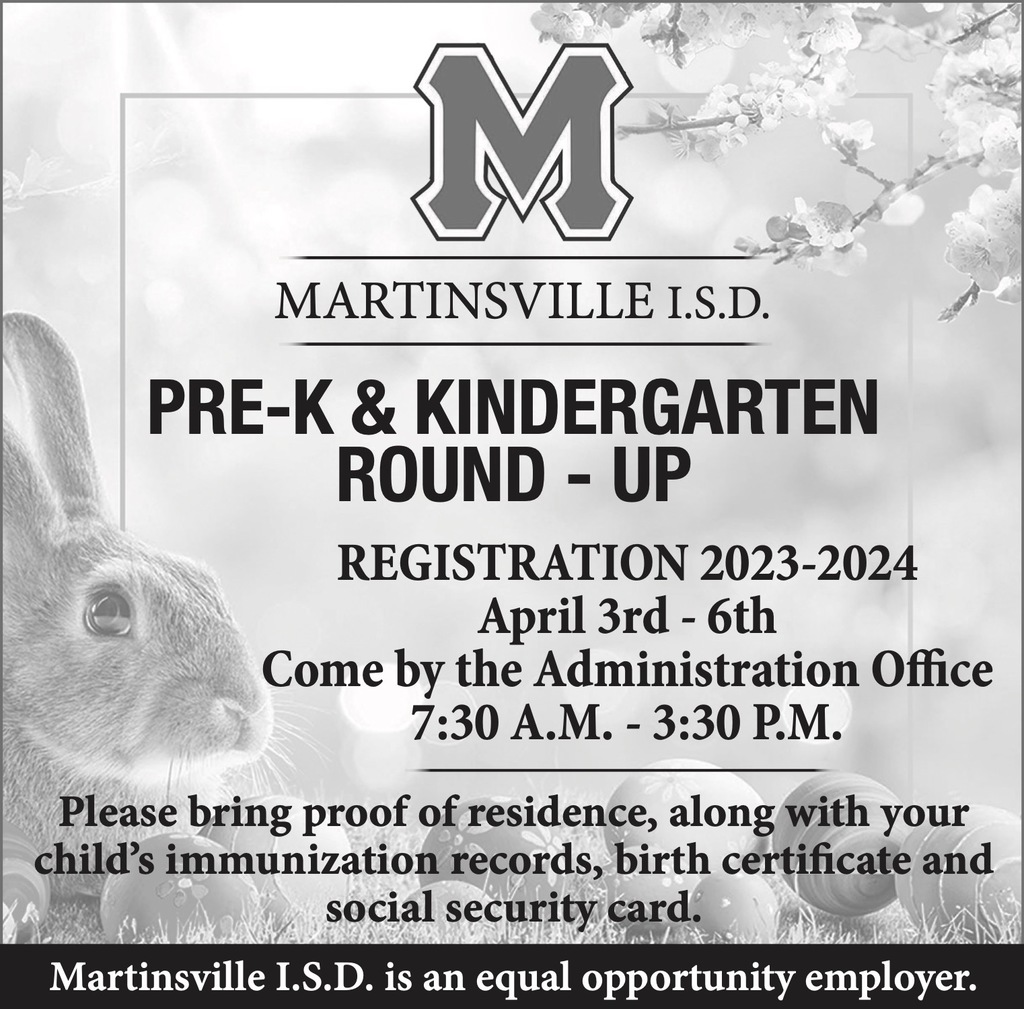 Bi-District OAP Results: Honor Crew-Breonna Simmons Outstanding Crew-Martinsville Honorable Mention All Star Cast-William Hafermalz, Diego Porras Alternate to Area-Martinsville #PirateNationTX

Martinsville HS One Act Play broke many legs today at their bi-district contest! Results to follow this evening. #PirateNationTX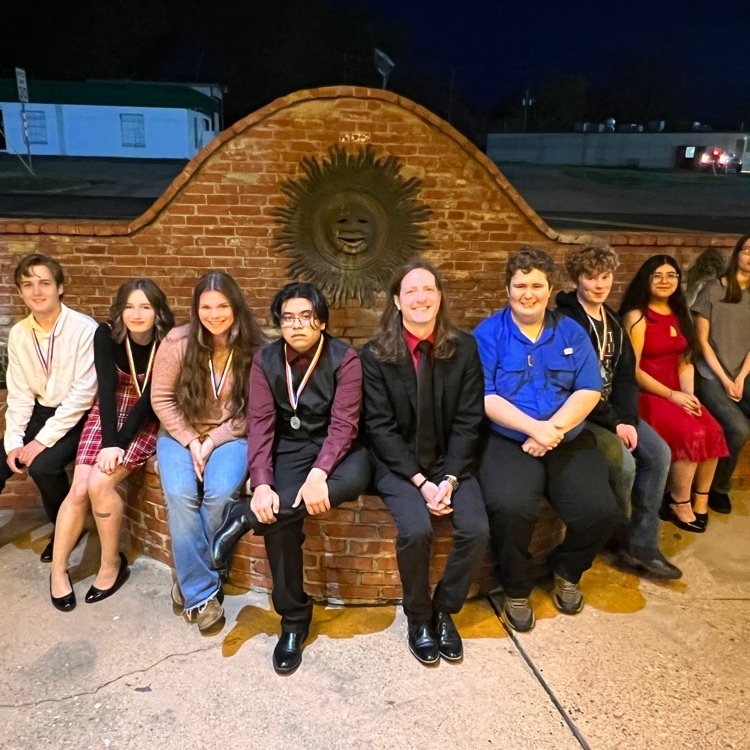 Due to field conditions, tonight's softball game against Mount Enterprise will be postponed to a later date.

Our Agriculture Science students attended a presentation by Rylee Blacksher with Texas A&M University-Kingsville. Rylee presented what Texas A&M University-Kingsville has to offer regarding their Agriculture programs and how to get started after graduation! Thank you Rylee!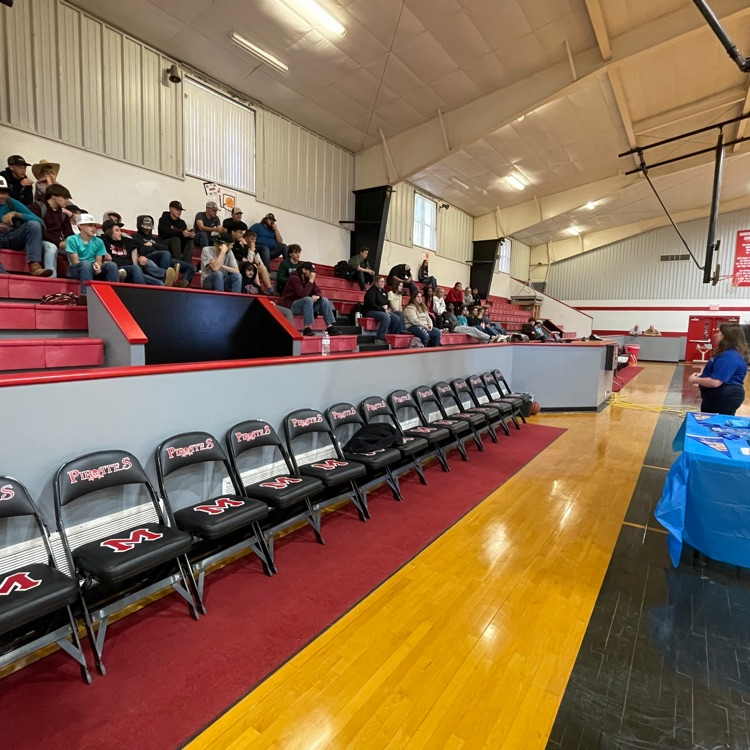 Congratulations to Conner Griffin and JJ Mendez for being selected to the TABC All-Region Team!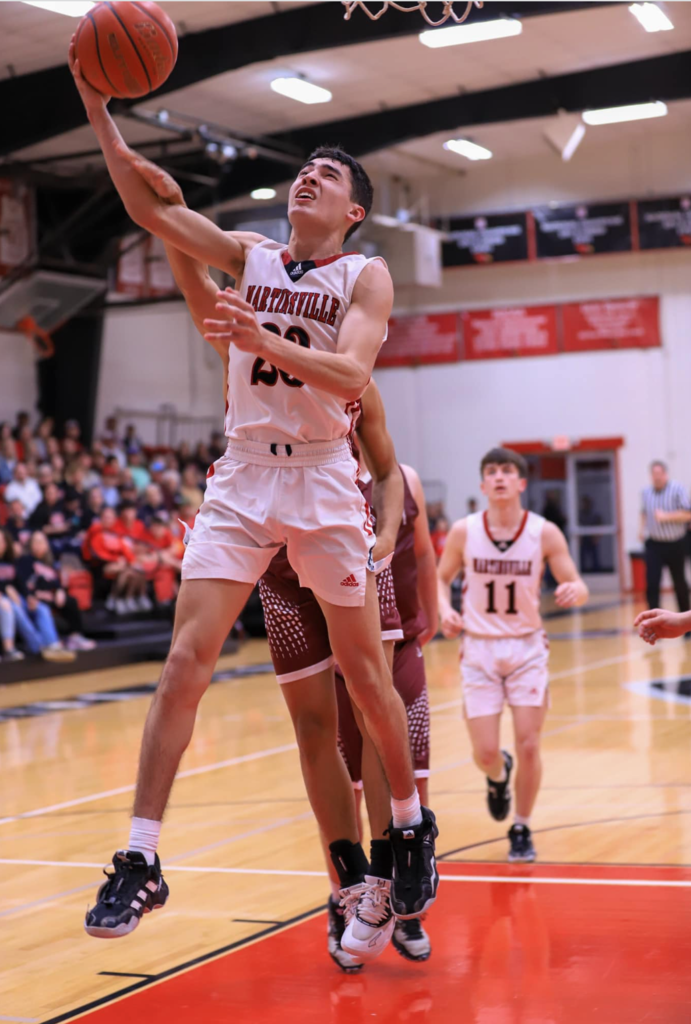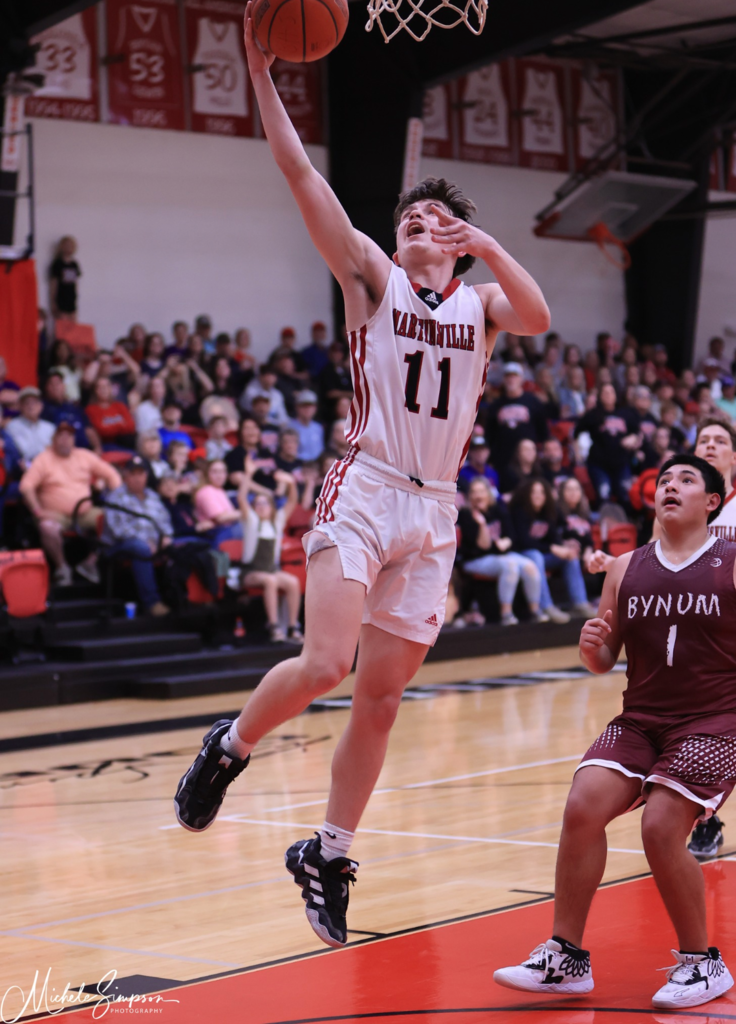 Updated Cheer Information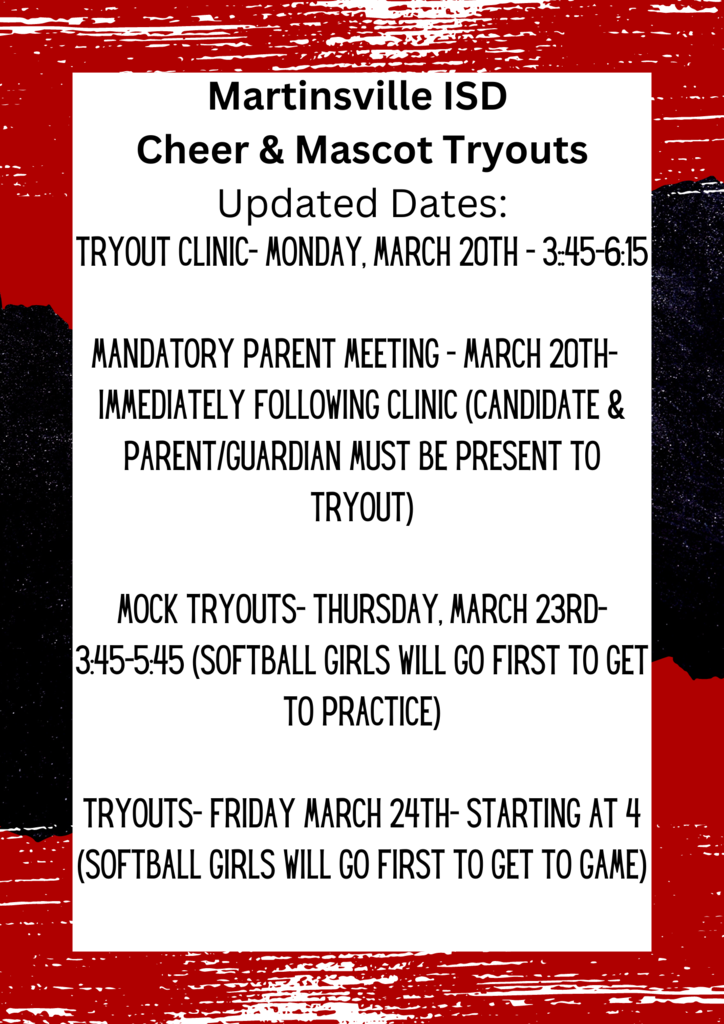 REMINDER-Kindergarten and 8th Grade Cap and Gown pictures are this Wednesday, March 15th!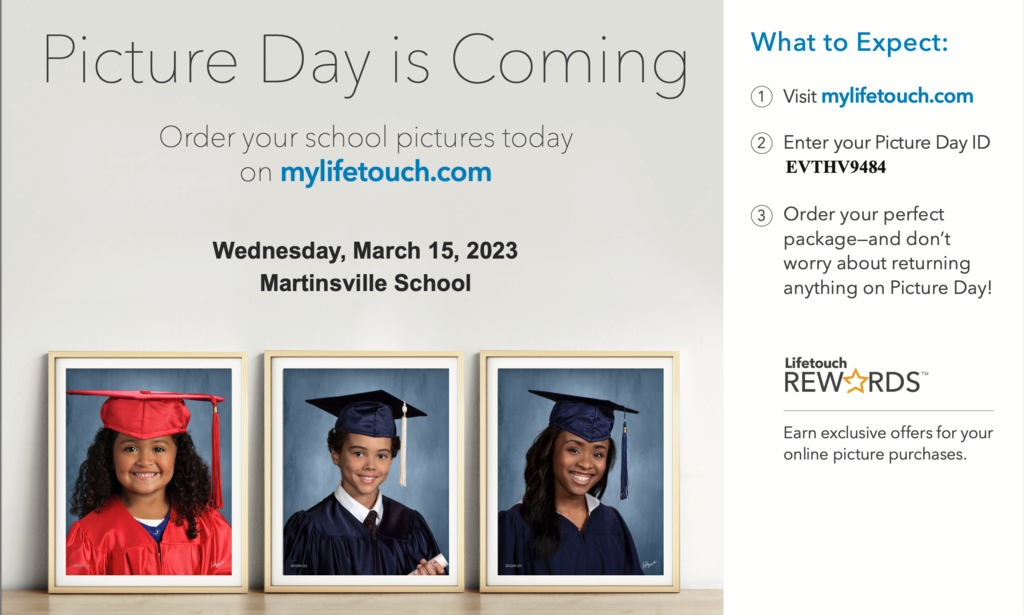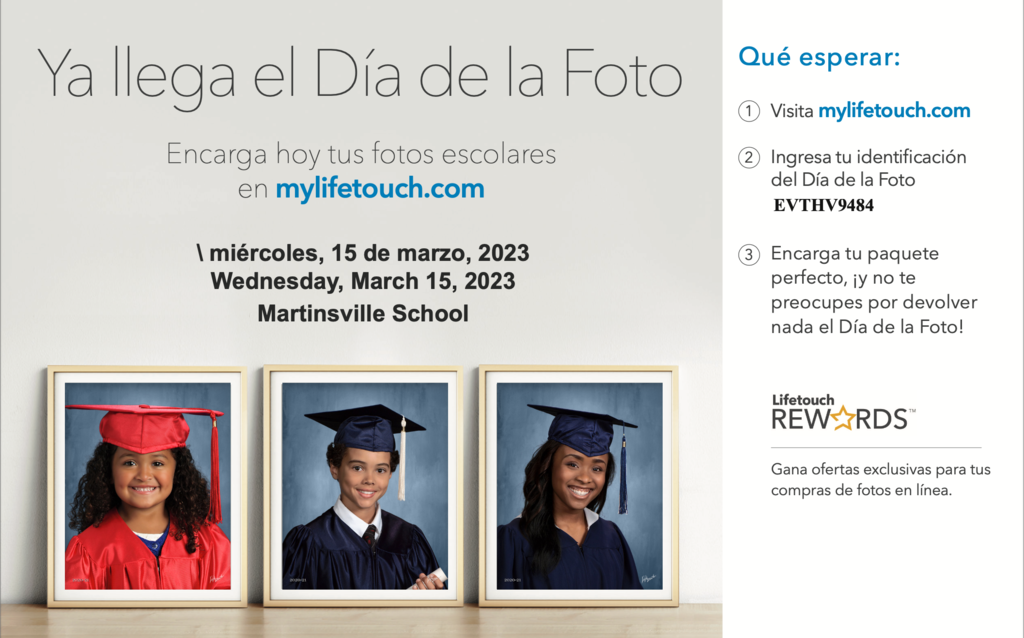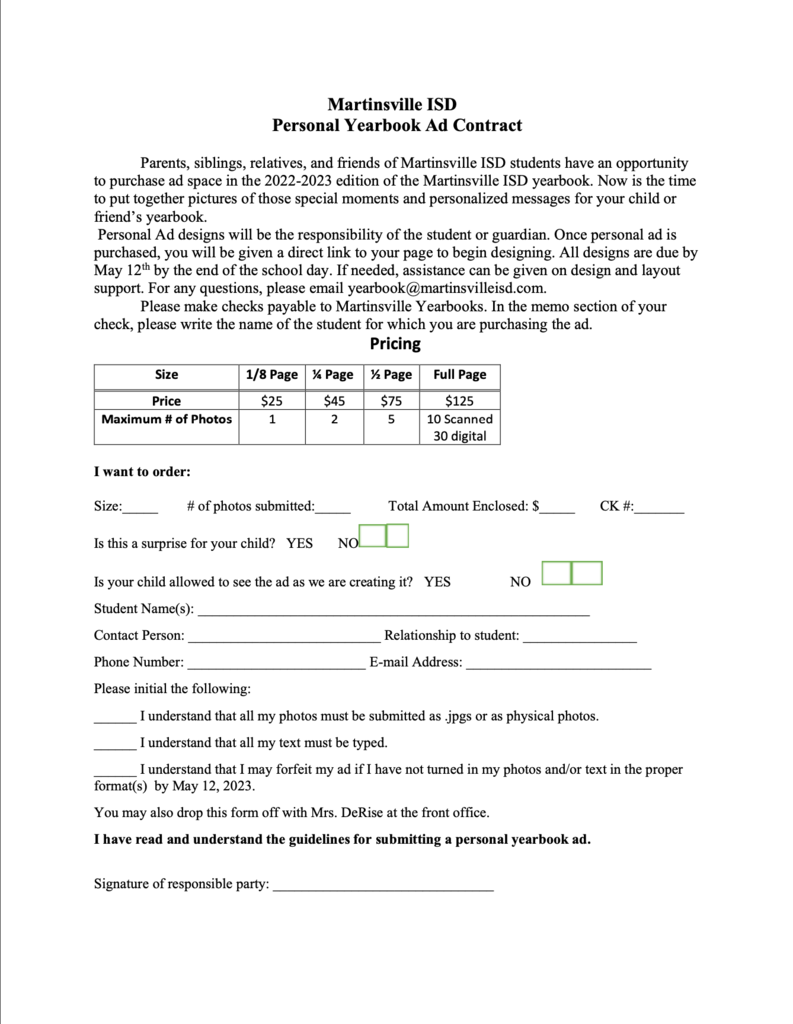 2023 Junior High & High School Track Schedule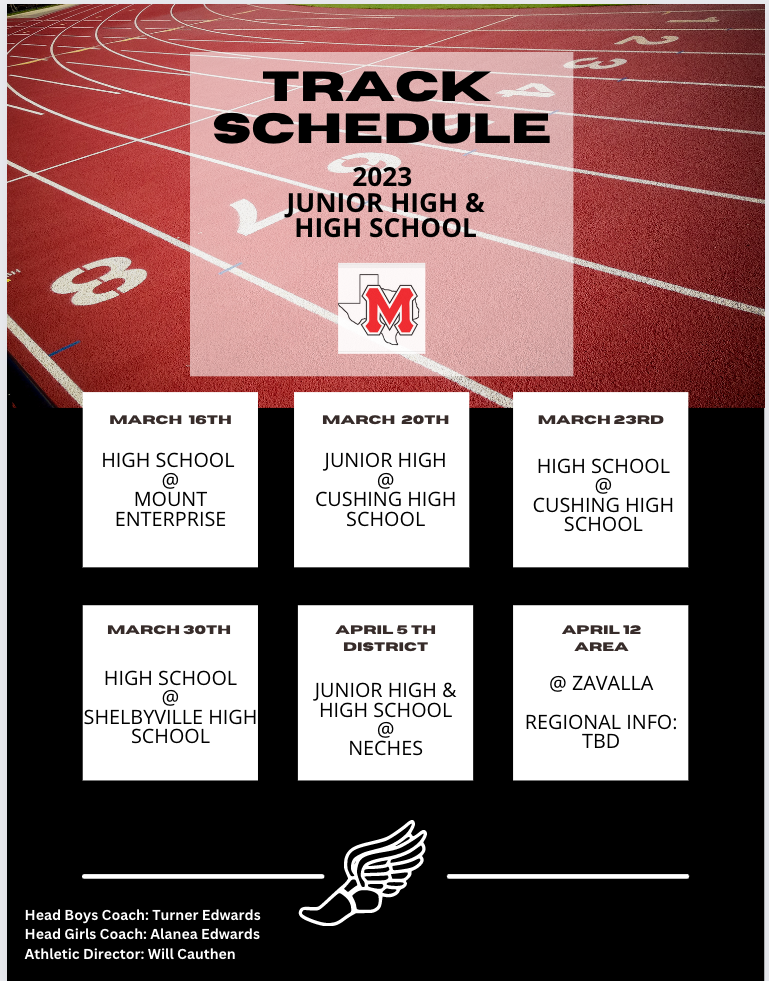 Due to field conditions, there has been a schedule change for today's Pirate Baseball game. The game will now be IN Little Centerville at 1:00 PM. #PirateNationTX

Martinsville HS One Act Play Results Honor Crew (individual award)-Breonna Simmons Outstanding Crew-Martinsville (Breonna Simmons, Logan Chamberlain) Honorable Mention All Star Cast-Halie Kirk, Gracie Gilcrease All Star Cast-Diego Porras, William Hafermalz AND Advancing to Bi-District on March 22nd at Panola College #PirateNationTX

Attention Pirate Nation: Our Lady Pirates earned district accolades that need to be celebrated! Way to go girls! District 27 1A Girls Basketball All-District Awards 1st Team: Serena Ward 2nd Team: AliceAnn Kressin, Kinley Snider Honorable Mention: Alex Pope, Layce Randall Congrats to our Lady Pirates for their achievements this year and helping us get back to playoffs for the 1st time since 2018!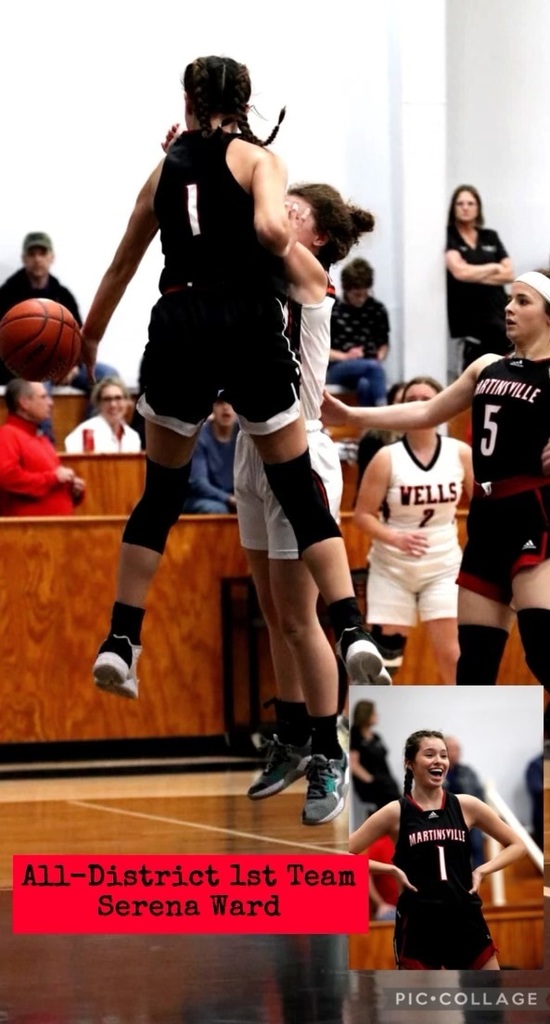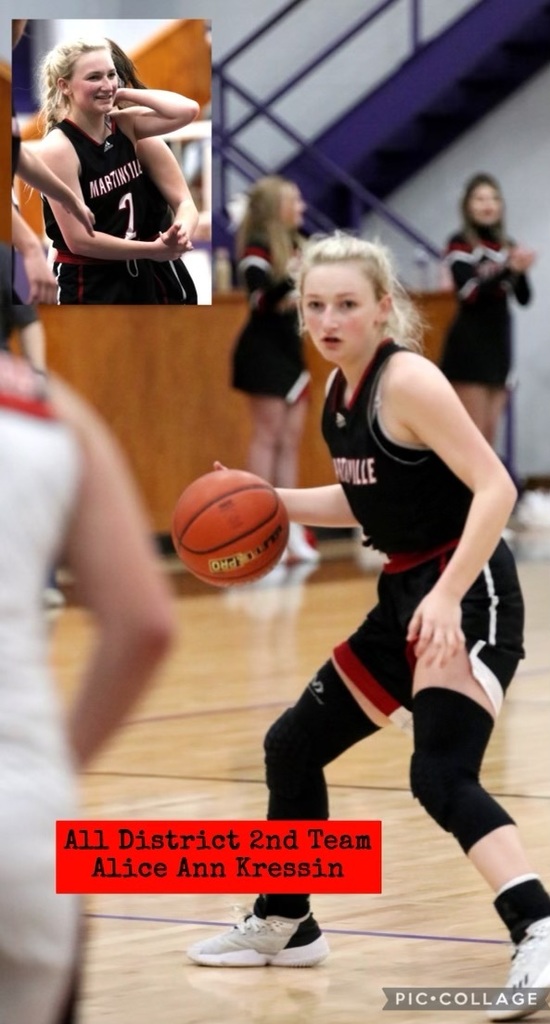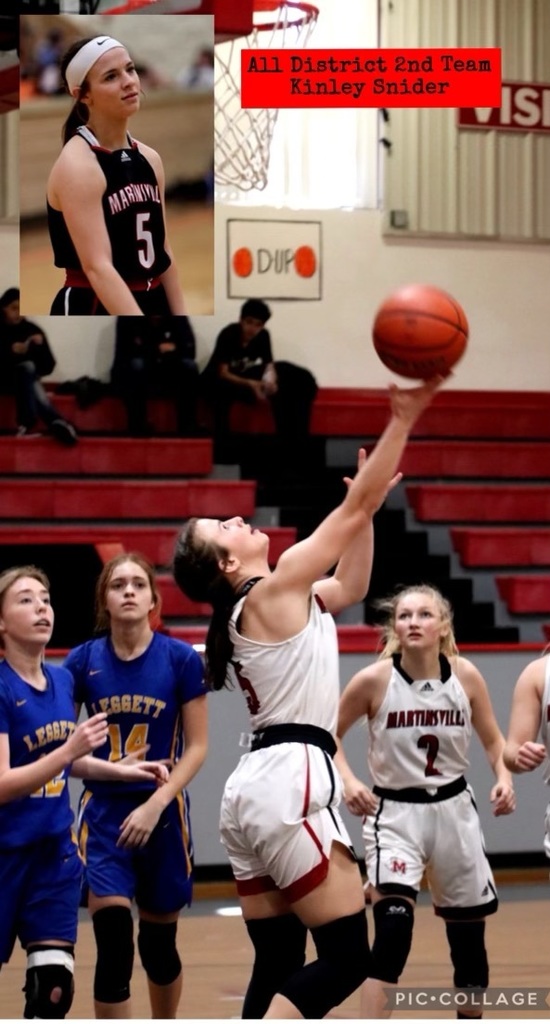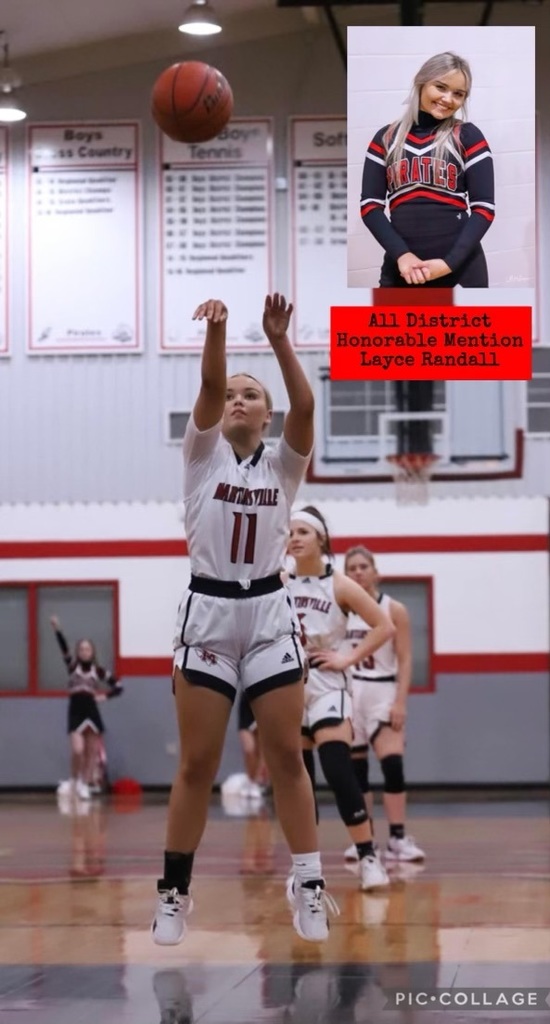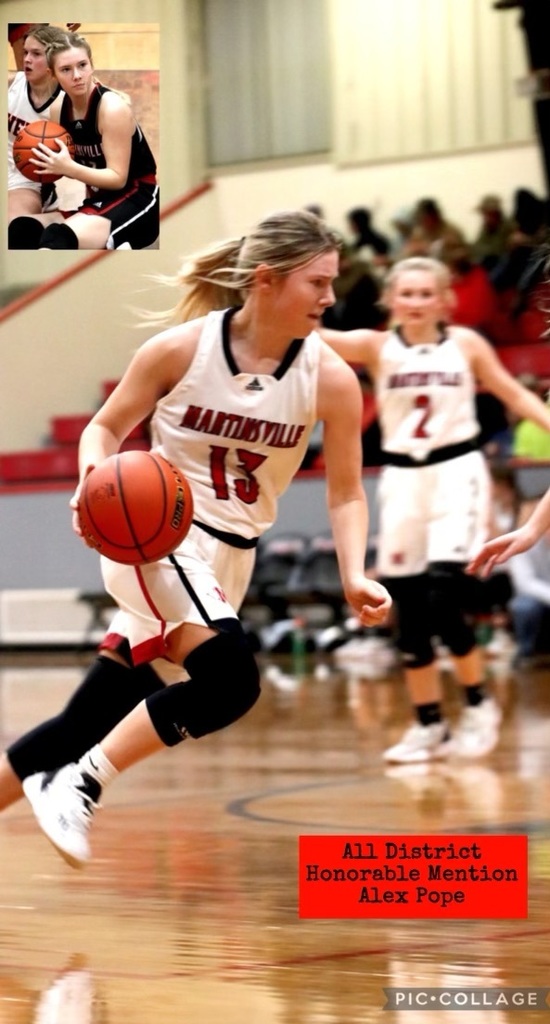 If you have not bought your tickets for Austin, please remember tickets are only available online. Below is a QR code that will take you to the website ticket sales. Go Pirates!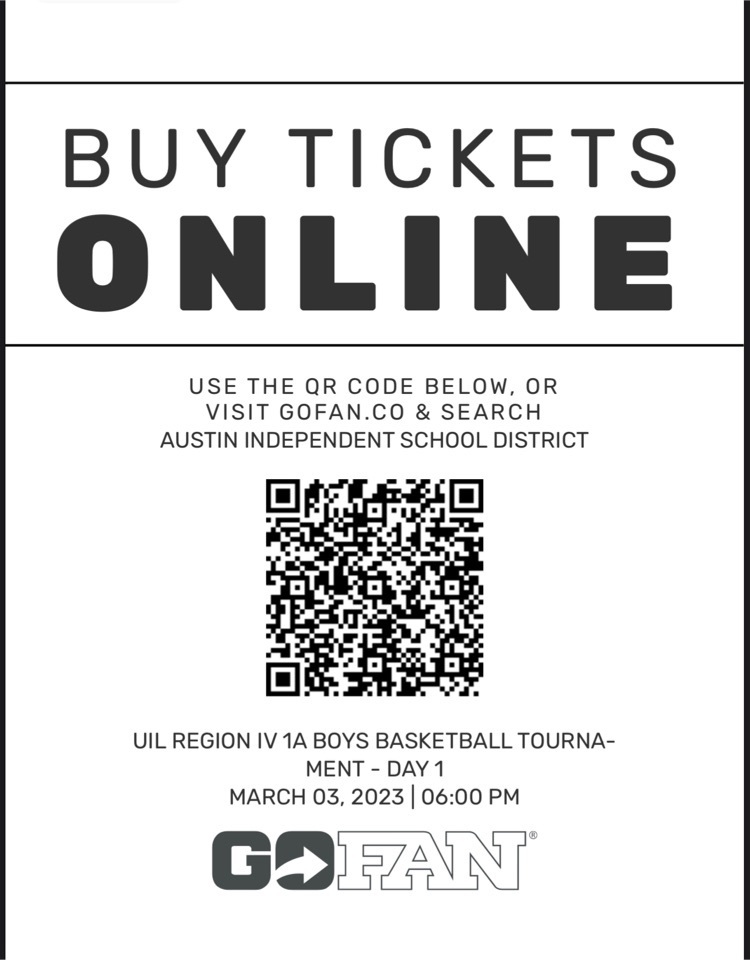 Attention Pirate Fans: If you are traveling to Austin, please read and follow the directions on the graphic below. ONLINE TICKET sales ONLY!
www.GoFan.co


Attention Pirate Fans: There will be a Mighty Pirate send off at 9:45 AM tomorrow (Thursday) morning! All fans are welcome to line our outside front entrance sidewalk (9:40ish) and cheer as our boys load the bus to the Regional Tournament! *There will be no building entrance.*

In an effort to provide sufficient time for those traveling to Austin on Friday to attend the Boys Basketball Regional Tournament, there will be no school this Friday, March 3, 2023. Classes will resume on Monday, March 13, 2023. #PirateNationTX