Mini Cheer Clinic Sign-ups for Grades PK-6! If your child wants to participate and you have not filled out a form, please contact your child's homeroom teacher so they are able to send one home today! Forms are due on Thursday, September 30th!

Reminder: Martinsville ISD will be having early release day tomorrow, Friday, September 23, 2022 at 11:30 AM. Buses will be running at 11:30 AM. #PirateNationTX

Reminder: There will only be one basketball game tonight with the Lady Pirates playing New Summerfield beginning at 5 PM. #PirateNationTX
Our Music Fundraiser is still happening! We have one week to go and we are doing great! Parents, don't forget to register your student online to enter them for additional prize drawings! Instructions are in their packets and it's SUPER EASY! #PirateNationTX

There will only be one basketball game this Thursday, September 22, 2022 with the Lady Pirates playing New Summerfield beginning at 5 PM. #PirateNationTX

It's FCCLA Membership Recruitment Week! HS Students ONLY- Show your support for FCCLA by participating in high school dress-up days! Details in the linked document and in the attached flyer!
https://5il.co/1hv7q
#PirateNationTX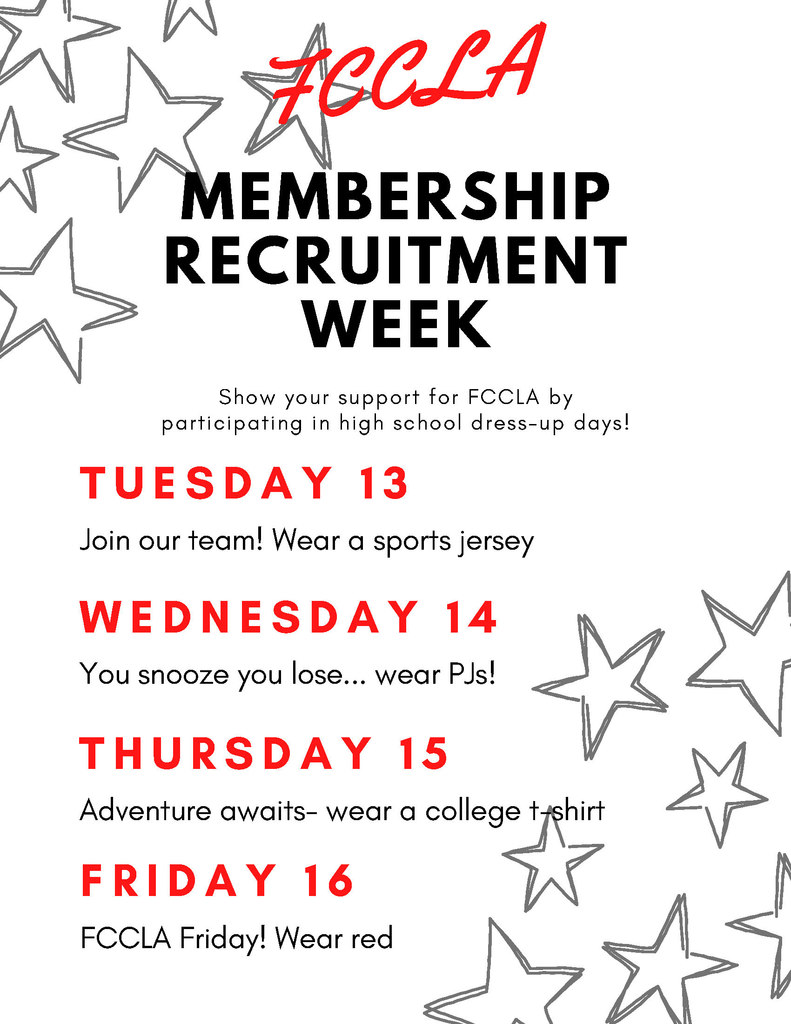 Attention Pirates: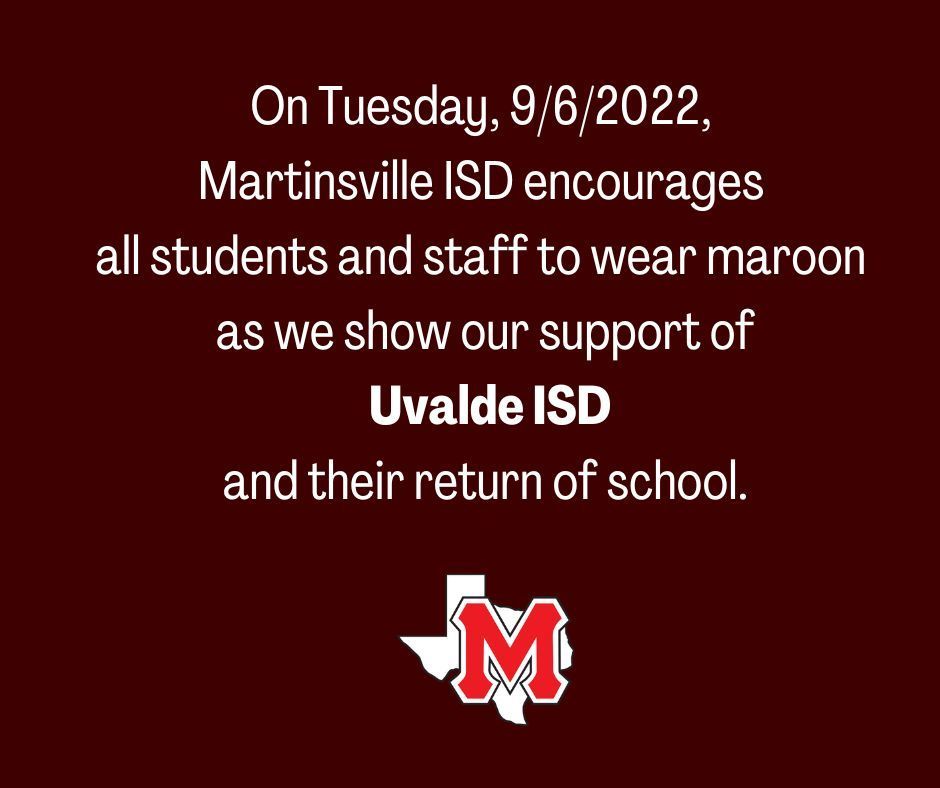 Martinsville FCCLA will be hosting its first blood drive of the year, tomorrow, August 31, 2022 from 8 AM-2 PM. Please come donate and receive a coupon for a free pint of Blue Bell Ice Cream! Full details in the posted flyer here:
https://5il.co/1h9dg
#PirateNationTX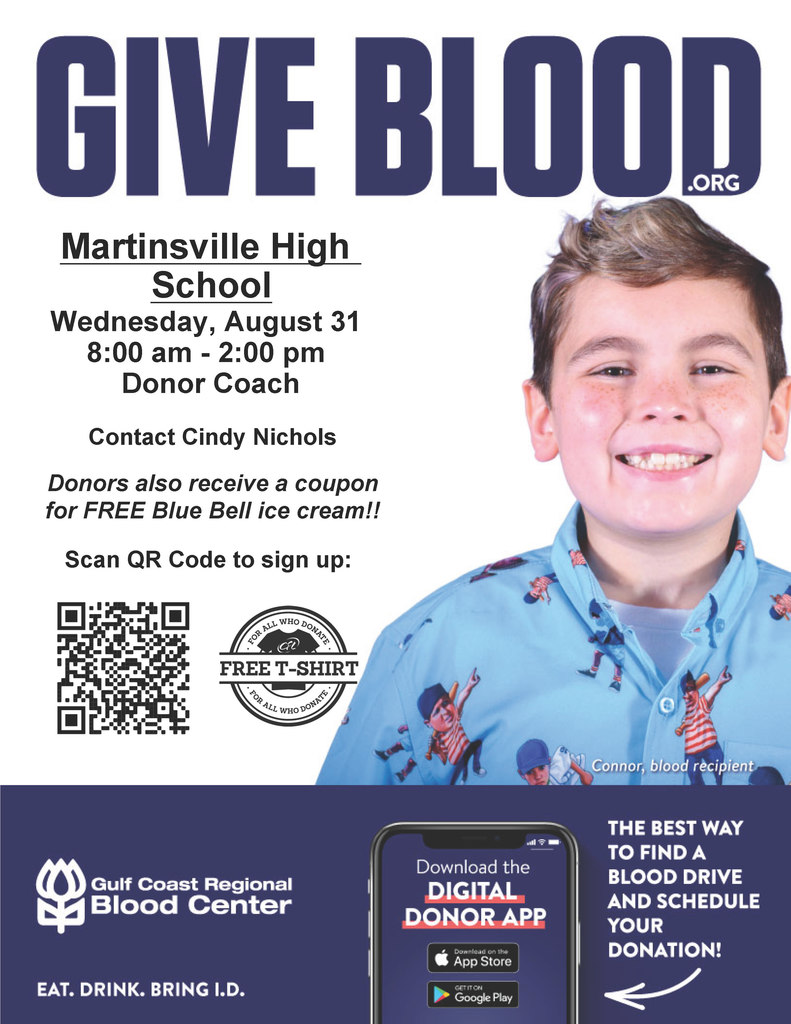 ATHLETICS: It's that time of year again! Below is the Junior High Basketball Schedule and Junior High and High School Cross Country Schedule for the 2022 Season. We will update you if any changes are made. #PirateNationTX#GOPIRATES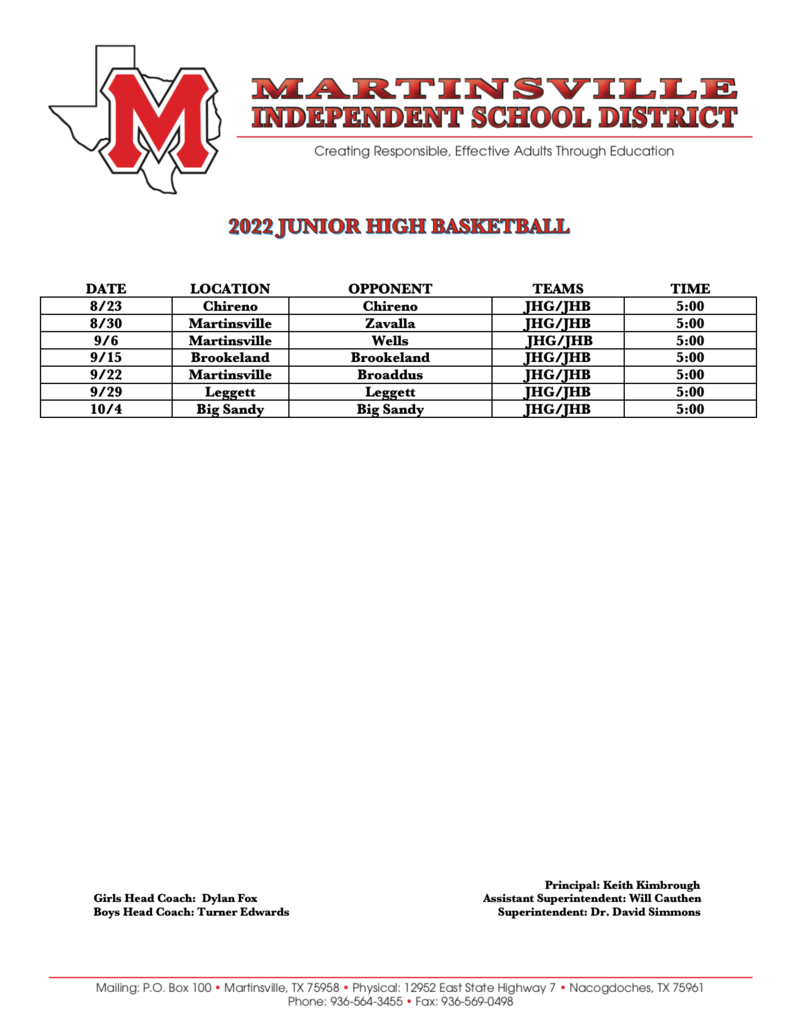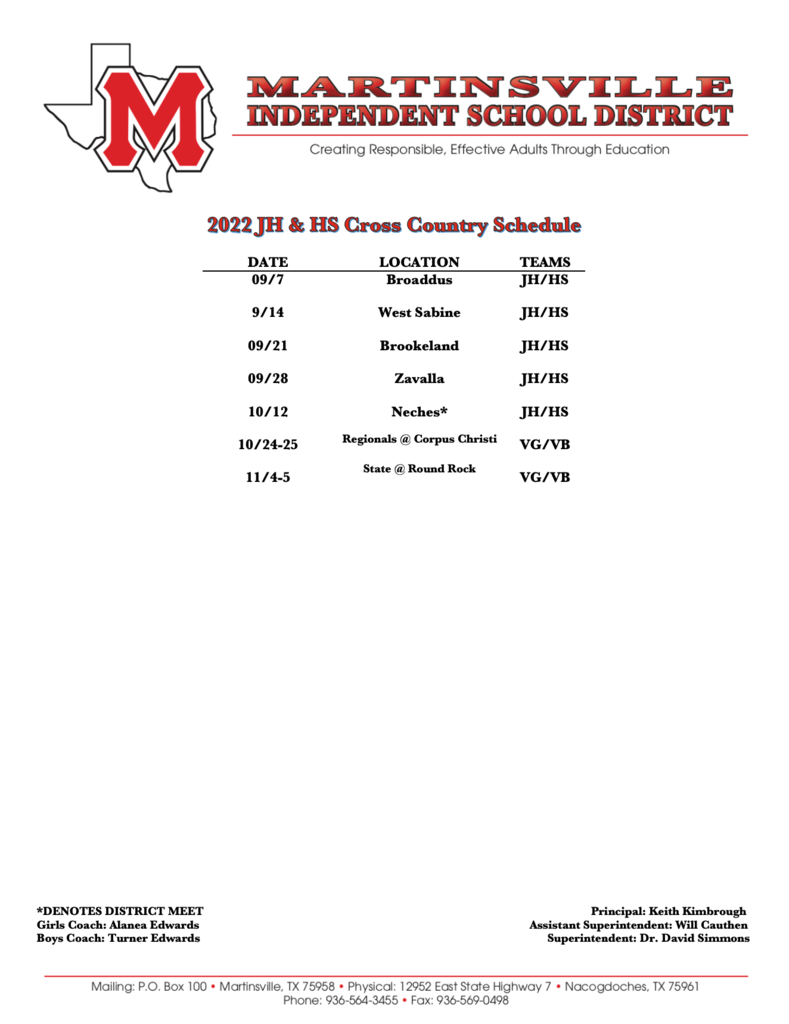 MISD Announces Additional Campus Safety and Security Improvements (Letter can also be viewed in PDF form at the link below:
https://5il.co/1g2ds
) The safety of our students and staff remains our top priority in MISD. During the course of the 2022-2023 school year the following improvements are being planned to improve safety and security: 1. Installation of new security fencing starting at the end of the Administration Building on Hwy. 7 and extending around the entire campus including the softball field, Ag. Shop and back to the existing security gate on Hwy. 95. The fences will be screened in order to eliminate visibility into the campus. 2. Installation of ballistic window film and or ballistic glass to external windows facing Hwy. 7 and Hwy. 95. 3. Installation of new video surveillance cameras with enhanced tracking capability. 4. Improving the existing controlled access magnetic door locking system and installing steel solid-core doors as needed. 5. All employees will have a personal emergency notification device they will keep in their possession at all times. When activated the device will send a 911 call notifying MISD Police, MISD Administration, and all local law enforcement agencies. 6. Increase the number of emergency drills to respond to multiple types of emergencies that could occur on campus. This will include regular checks to ensure doors are being kept closed and locked at all times and functioning properly. Campus staff will also be trained in first aid techniques including CPR and Stop The Bleed procedures. All classrooms and locations throughout the campus will be equipped with first aid kits. 7. Consider the increase of law enforcement services on campus and explore programs that allow select employees to be trained and armed under the School Guardian Program. 8. Adding emergency backup generators that would allow continuous phone and internet service for communications in the event the campus electrical service is disrupted. 9. Consider changing the primary student entrance location and process of student drop off and pick up. (This will not take place until later in the school year and advanced notice will be provided in advance of changes.) 10. Limiting visitors on campus during the school day to only those required to attend meetings with teachers or administrators. Thanks in advance for your support of these new safety measures. Let's all work together to keep our campus safe. Sincerely, David Simmons, Superintendent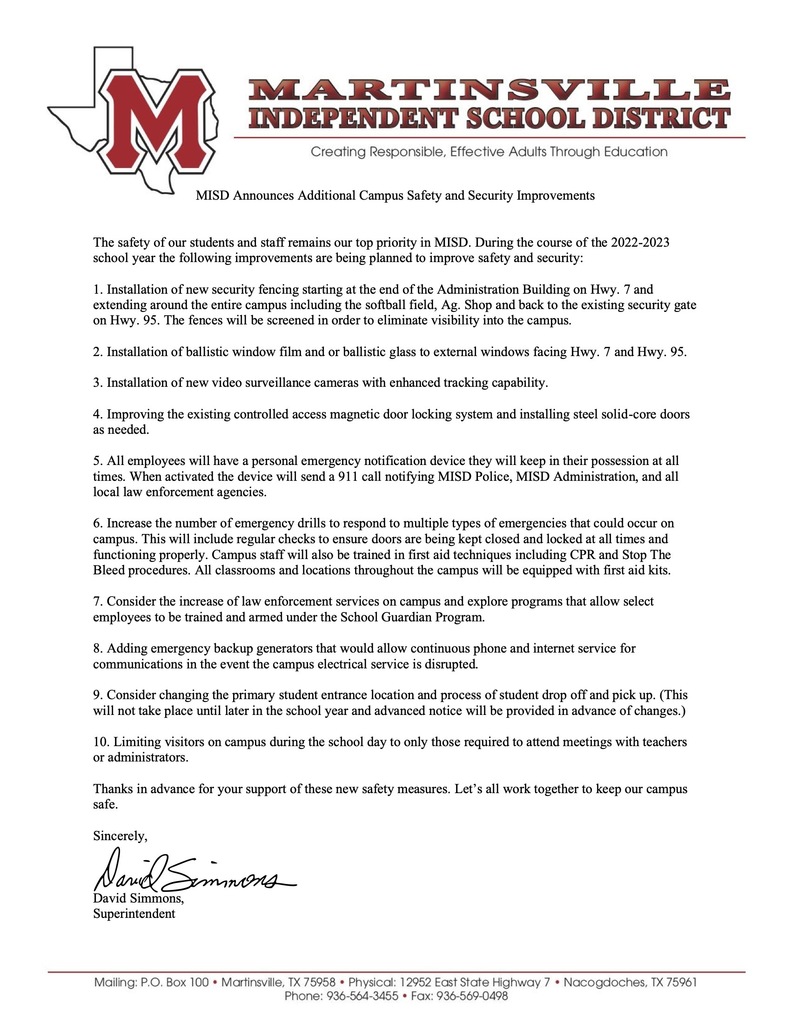 Attention Kindergarten Parents! Please see the attached message from Mrs. Moore and Mrs. Davis!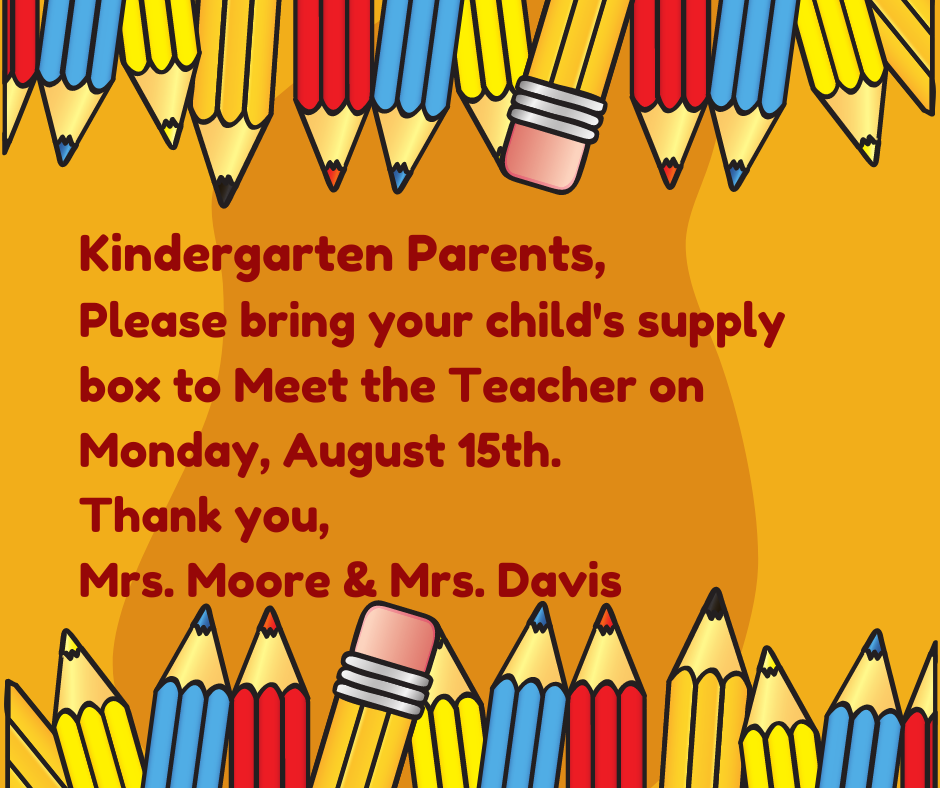 Just a reminder physicals will be taking place for free at the gym tomorrow at 5:30 for incoming 7th, 9th, 11th & any new students to the district. Just a reminder if we do not have a physical on file by the first day of school you will not be allowed to practice or participate in any sports JH basketball practices start the first week of school so it is essential to have these documents on file so the athletes will be allowed to participate.

Martinsville ISD would like to thank Bob Hurst for training our staff on safety and security protocols and procedure today! #PirateNationTX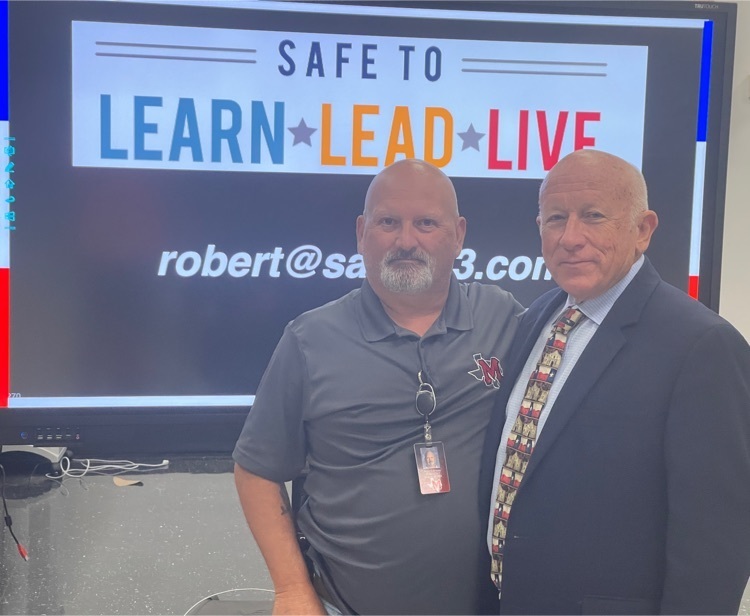 Attention Student Athletes: Please see attached flyer on the information for Sports Physicals, Thursday, August 11th.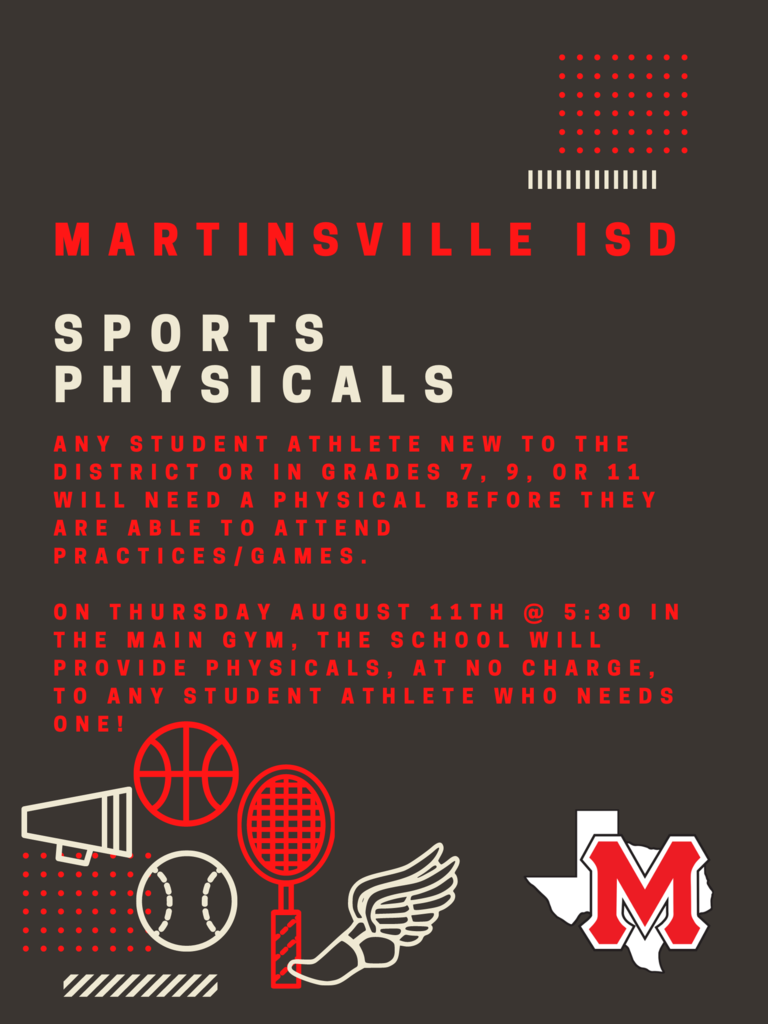 Physicals for grades 7,9, and 11, as well as new to district students will be held on August 11th at 5:30 pm in the gym.
If you would like to be a substitute teacher for Martinsville ISD please join us Thursday, August 11th at 1pm for training. All new and returning substitutes please join us. Contact Mrs. DeRise if you have any questions.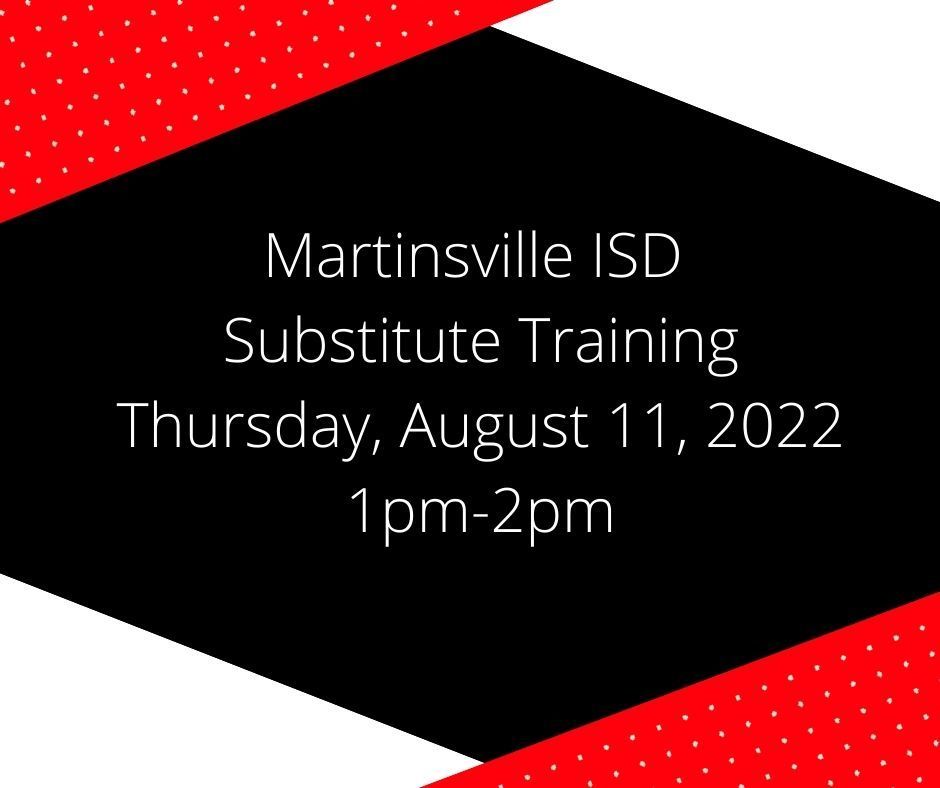 Senior Class of 2023 below is the information for the Parking Spots for the 22-23 school year. All parking spot designs must be turned in and approved before painting. Must be completed by August 14th. We will have printed forms in front office for you to pick up if needed.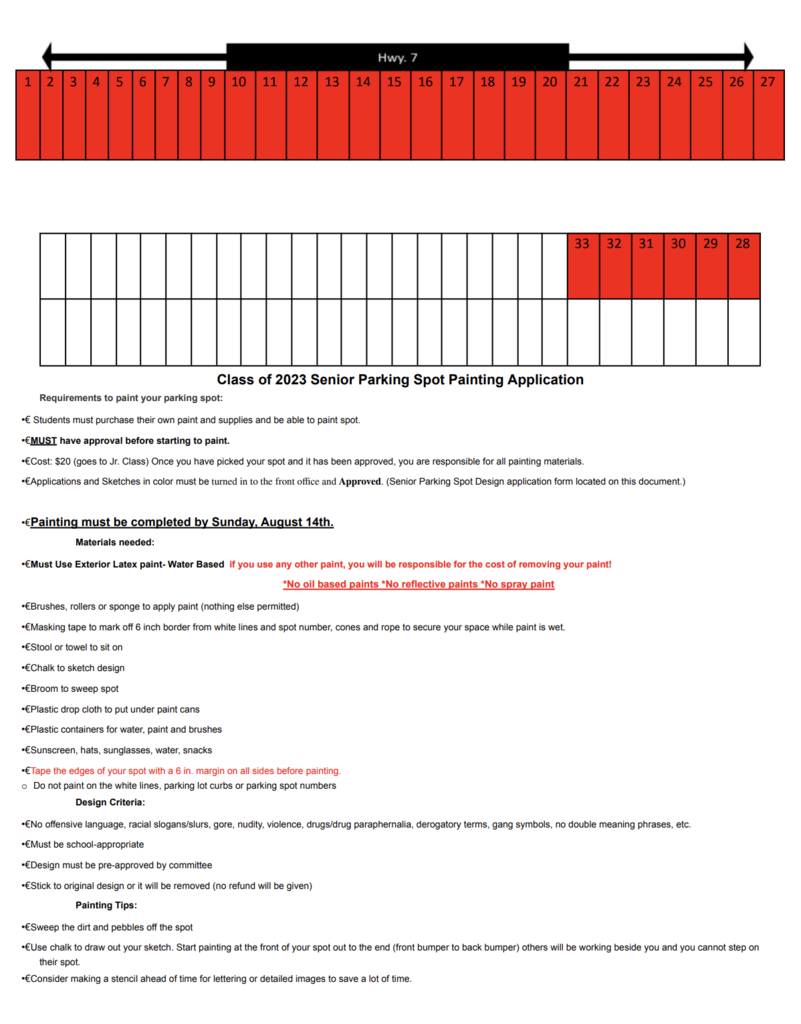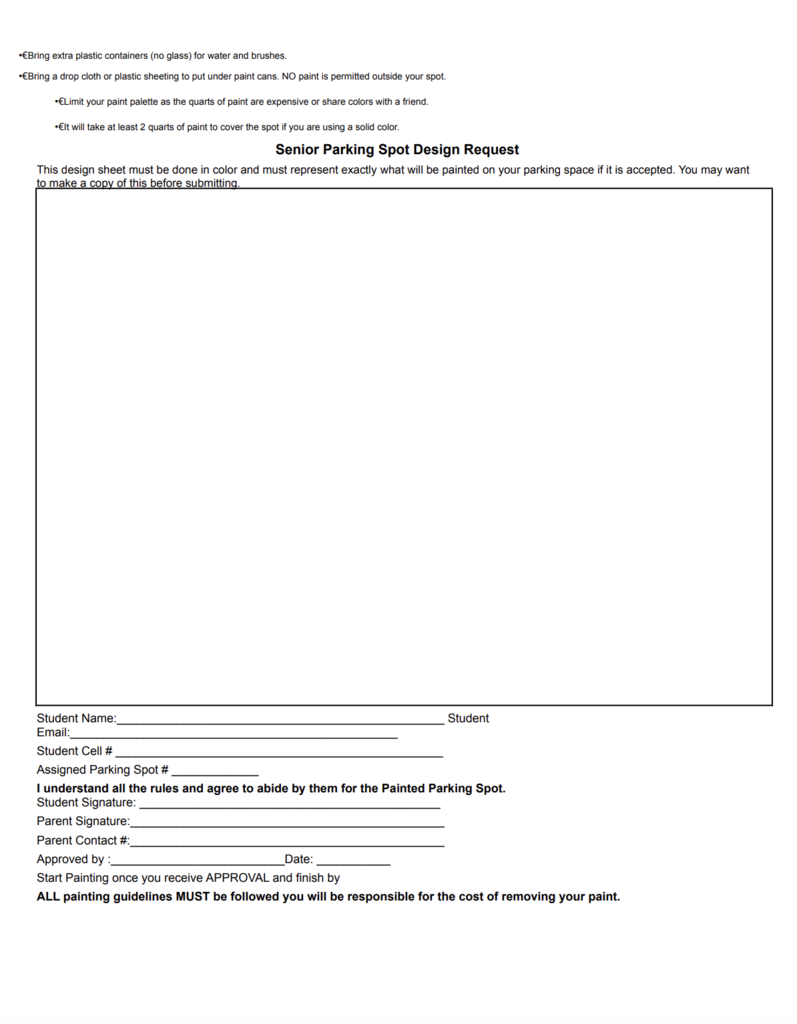 Dress Code Changes 2022-2023 The following rules are for all students (ladies and gentlemen) Dress Code: 1) All garments can be no higher than 2" (approx. 3 finger widths) above the knee this includes dresses, skirts, or shorts. 2) Also, jeans can have no holes that show skin higher than 2" above the knee. 3) Snug fitting swimming shorts are not allowed. 4) Yoga pants, jeggings, tights, spandex, biker shorts, elastic form fitting bottoms may only be worn as an undergarment under a primary garment that complies with rule 1. (Example: A dress with leggings underneath) Exception PreK - 4th where shorts can be fingertip length Students will not be allowed to return to class until the dress code discrepancy is fixed. *Complete dress code is in the Student Hand book*

Attention Pirate Families: We will be having our Annual Meet The Teacher Night on Monday, August 15, 2022; 5:30 pm - 7:00 pm. This will also be when Junior High and High School Students pick up their schedules in the Cafeteria! #PirateNationTX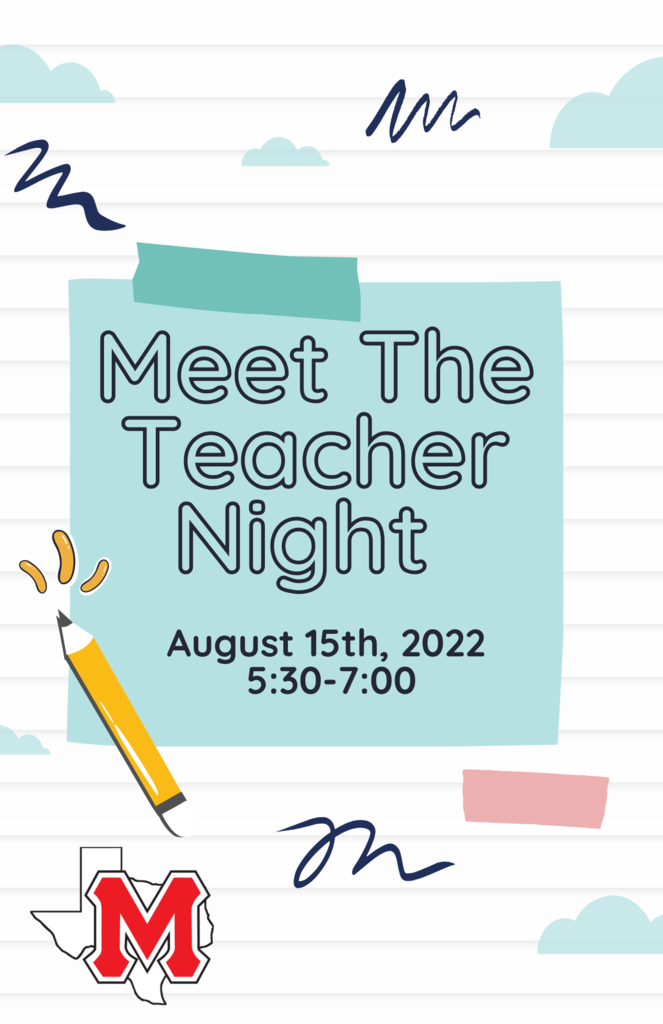 The Martinsville FFA Officer Team and Advisors are in Fort Worth this week for the 94th Annual Texas State FFA Convention. Have fun, learn a lot, and we can't wait to hear about it when you return! #PirateNationTX #AmplifyFFA